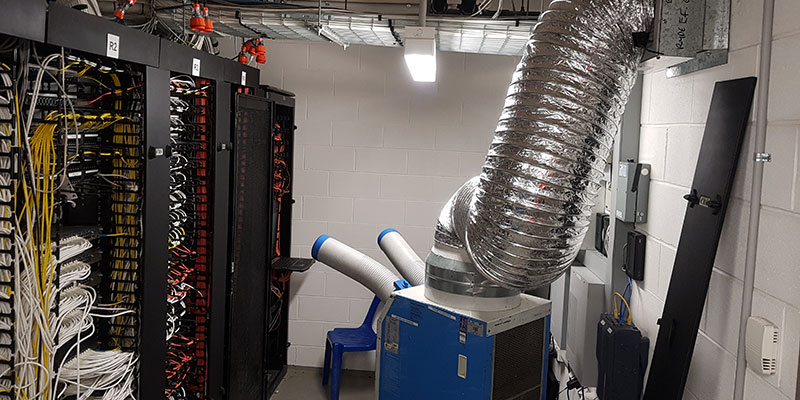 Data and comms rooms are critical to the operation of most facilities. The servers, power supplies, networking equipment, UPS systems and more are generally housed in racking in high density in these environments and can generate a fair amount of heat.
HVAC systems are critical to the control of temperature in data and comms rooms and when these systems fail the temperature rapidly starts to rise. Rising temperatures are detrimental to equipment performance and could even lead to equipment shutdown or failure.
Cool Breeze Rentals received and out of hours emergency call on Australia Day in 2019. The HVAC system had failed for a server room at a hospital in Sydney's inner Western suburbs and temperatures were rapidly rising.
A Cool Breeze Rentals after hours technician mobilised with several CB4900 4.9kW portable spot coolers and was onsite within two hours of receiving the call.
Units were unloaded and easily rolled into position and powered by a standard 10A power outlet. The hot air discharge was ducted onto existing exhaust venting.
Temperatures were stabilised giving the mechanical service team time to source parts and carry out the necessary repairs.
More information on the CB4900 can be seen here.