Have Any Questions
If you have any questions or would like to discuss any of our products and services, please don't hesitate to contact us.
Contact Us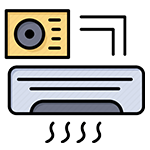 Cooling
The core business of CBR is offering a diverse range of Refrigerated Spot Coolers, Mobile Evaporative Coolers, Temporary Split Systems, Ventilation, Misting and Extraction Fans, Roof Top Packaged Units and Air-Cooled Liquid Chillers. This, coupled with an experienced team and a network of branches and agents throughout Australia and New Zealand, is why we are trusted in a variety of different industries and applications.
Cooling Products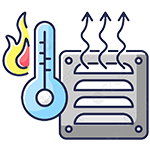 Heating
We offer a range of popular and easy to use heaters for Office, Industry and Event segments. Gas, Diesel, Reverse Cycle and Electric models are available for purchase or hire with models covering small domestic installs up to major events or commercial applications. CBR has you covered for indoors, outdoors, no power situations, custom requirements and everything in between.
Heating Products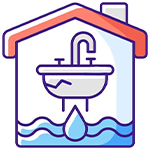 Flood Restoration
Restoration work relies on critical key products that are often used in combination with each other. CBR have taken this knowledge and structured our restoration range to offer a one stop shop for drying and restoration needs. Dehumidifiers, Dryers, Blower Fans and HEPA Air Scrubbers are all available in multiple industry standard sizes for hire and sale 24/7.
Restoration Products
Capability and Scope
Carefully planned and streamlined resources are required for fast response service, high seasonal demands and efficient national coverage.
Emergency breakdowns, natural disasters, events and even planned works with unique solutions all require differing levels of resources. It could be a sole operator's onsite requirements, or a national mechanical service company's national contract needs. On another day, it could be a small gathering, a major international level event, or even a domestic disaster or a national epidemic.
The demands can be significant, and the volume, availability and type of resources are collectively critical for success. Cool Breeze Rentals (CBR) have been in operation for approximately two decades gaining experience and 'best practices' to streamline these resources.
Coverage is offered with 6 branch locations across Australia and New Zealand alongside five regional agents and one sub-contractor, all holding stock, ready to deliver.
Call us today for more information on 1300 885 188 or contact Cool Breeze Rentals via our contact form.