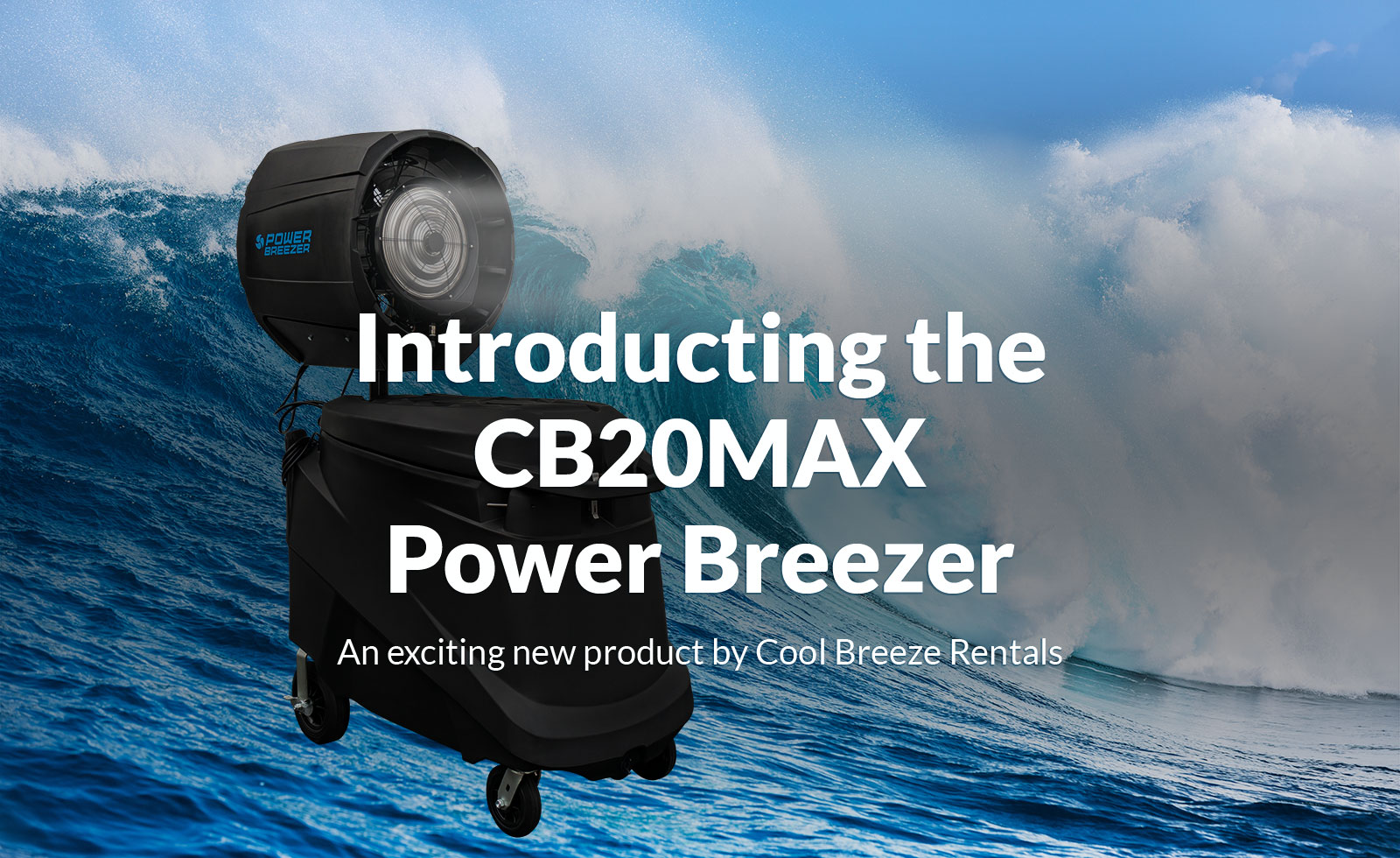 LOW COST HIGH CAPACITY
OPEN SPACE COOLING HAS ARRIVED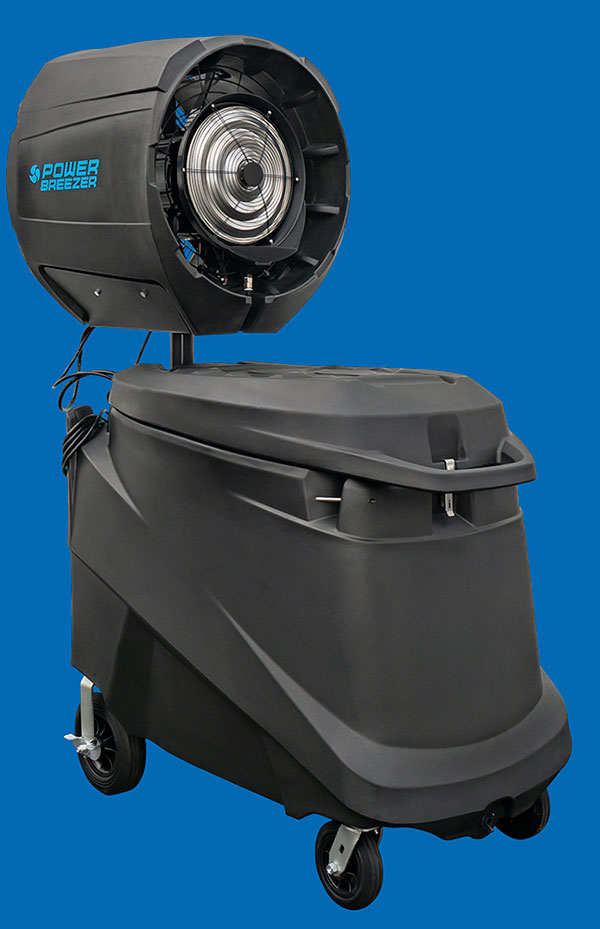 CB20MAX
POWER BREEZER
Introducing the Power Breezer, combining jet engine technology with fluid dynamics to deliver the most powerful and focused line of sight cooling available.
The Power Breezer gives the user vast coverage and total control with the ability to set moisture levels to suit climate and personal preferences, including oscillation and variable fan speed.
Up to 279m² Coverage

23,800m³/hr Air Flow

240V/10A Power Supply

5A Power Consumption

Integrated 322 Litre water container

0.4 to 7.6 Litres per hour water consumption
Patented jet stream technology puts cold air where you need it
COOLING WHERE NO ONE ELSE CAN
The Power Breezer is chosen specifically by government departments, major sporting teams, events, industrial sites, distribution centres and warehouses. It provides line of sight cooling for your team, indoors and out!
COOL HOT AREAS
Power Breezer provides LINE OF SIGHT cooling via a projected stream of cooled air to where you and your employees need it. Reducing hot temperatures creates a safer working environment where your employees can be more productive and happy. This reduces your turnover and attrition.
Mobile and Rugged, Developed for military use, certified MIL-ST

No Hose Connection or Filters, the 322 Litre Tank holds water to provide days of cooling without any risk of clogging.

Oscillates driving cooled air 70 degrees without getting your team or equipment wet. Average humidity addition in spaces is less than 1%.